What Equipment Is Needed For Mountain Biking? (Checklist)
Nothing beats getting out on your mountain bike and having a great adventure or playing around in the woods with your friends. However, it's always good to make sure you have the right equipment. That way, you can have the best experience and be ready for any challenges you might encounter.
In this article, we go into all the equipment needed for mountain biking, what to bring for mountain biking, and explain when and why you need to use them.
What Equipment is Needed for Mountain Biking?
1. Mountain Bike (Which Type Of Bike?)
Firstly you obviously need a mountain bike. It is essential to have the right type of mountain bike for your intended type of riding. Otherwise, you can make things much harder and less enjoyable. Here is a brief overview of the most common types of mountain bikes and their intended use.
Cross country bike
If you enjoy riding flat, long-distance trails, then a cross-country bike might be more enjoyable to ride than a heavy full-suspension bike.
If you like to ride long-distance and enjoy some fun downhills, then a trail bike might be the bike for you.
Enduro bike
If you enjoy mainly riding downhill, but you still would like the ability to pedal uphill, then an Enduro bike is the choice for you.
Downhill bikes
Although downhill bikes are near impossible to pedal up, they are great fun to ride down. However, make sure to have access to an uplift like a gondola or a shuttle. 
If you have your own mountain bike, make sure to keep it clean and well maintained, this will allow you to have loads more fun and avoid a long walk home.
2. Helmet (Which Type?)
As you know, you should never ride a bike without a helmet. However, several different types of helmets are available, which are suited for various disciplines of mountain biking. It's essential to have the correct helmet, so you feel comfortable, not overheating, and most importantly, be well protected.
There are three main types of mountain bike helmets:
XC helmet
(cross country) Xc helmets are open-face helmets that are designed to be lightweight and offer the maximum amount of ventilation. These helmets are great for riders that like to ride long distances but don't take too many risks.
Trail/enduro helmet
Trail helmets are also open-face helmets, but they usually offer more protection, especially around the back of the head. Also, due to the added protection, they normally have slightly less ventilation than an XC helmet. Some manufacturers also offer trail helmets with a chin guard, turning them into a lightweight full-face helmet.
Downhill helmet
Downhill helmets are full-face helmets that offer maximum protection and are not too dissimilar from motocross helmets, just lighter in weight. Full Face helmets are great if you are riding downhill with uplift or gondola, but definitely too hot and not breathable enough for trail or xc riding.
Before riding, always check you have your helmet fastened correctly. Although this might sound obvious, you would be amazed by the number of people that end up injured due to not securing their helmets enough.
3. Gloves (Which Type?)
Your hands are one of the primary contact points on the bike, so it's essential to wear gloves to help you grip the handlebars and also to protect your hands. The type of gloves you choose to wear will depend on the type of mountain biking you do and your personal preference.
The main types of gloves are :
Fingerless gloves
Fingerless gloves are often used by cross-country riders or by riders that live in hot climates. Some riders find fingerless gloves more comfortable than regular gloves. However, they offer less protection should you crash and less protection against thorns and spikey bushes.
Soft gloves
These are full-finger gloves that do not have rubber or silicon armor to protect the fingers or knuckles. This type of glove is popular with all mountain bikers. They offer a reasonable degree of protection while still providing a good degree of comfort.
Armored gloves
Armored gloves are covered in rubber or silicone padding to help protect the fingers and knuckles. These gloves are often used by downhill riders or riders prone to hitting their hands. Armored gloves can feel restrictive and will get hot during the summer.
Remember, there are different sizes of gloves, so check your hand size before you purchase any gloves.
4. Eyewear (Which Type?)
While mountain bike riding, your eyes are constantly having to deal with many challenges from changes in light conditions, UV rays, rain, mud, dust, etc. This means it's crucial always to have eye protection. However, it's important to wear the right eye protection for the type of riding and the conditions.
The two main options are:
Mountain Bike Glasses.
Glasses should only really be worn with a half-face (open-face) helmet and are often used for xc, trail, or enduro riding. Remember always to use mountain bike-specific glasses, as they are normally designed to be shatterproof in cases of a crash or debris impact like rocks flying up. There are many different types of mountain bike glasses; however, It's recommended to purchase glasses that have a wide field of vision and have a good selection of lenses for different light conditions. If you are riding a lot in the sun, it's recommended to ensure the glasses are rated to the correct UV protection for the conditions, with 1 being low and 10+ being high.
Goggles
Downhill riders mostly wear goggles with full-face helmets. However, many enduro riders also choose to ride with goggles as they like the broader field of view and the feeling of security you usually get with a full-face helmet. The downside to goggles is that they are much hotter and bulky when carried around. Ensure you buy mountain bike-specific goggles because ski or motocross goggles will be too hot and bulky.
5. Knee/Elbow Pads (Which Type?)
Wearing pads while mountain biking will not give you 100% protection, but it could often be the difference between a trip to the hospital or not. Please note: for beginners, it's always recommended to wear full knee and elbow pads at a minimum! If you ride cross country or live somewhere very hot, some riders may choose to ride with less or no protection. However, most trail and enduro riders will always wear knee pads at a minimum, and downhill riders will often not go out without full body armor, including knee pads, elbow pads, back and chest protection, and often a neck brace.
Should I wear pads for xc riding?
Most xc riders choose not to wear knee and elbow pads for riding cross country because they find it too heavy, hot, or restrictive for riding long distances. However, if you live somewhere particularly challenging to ride that has lots of loose rocks, steep descents, etc., Then it's always better to wear knee and elbow pads! At the end of the day, it's better to be safe!
Should I wear pads for trail/enduro riding?
For enduro and trail riding, it's always a good idea to wear a minimum of knee pads. If you're a less confident rider or an aggressive rider, then it's recommended to wear full armour.
Should I wear pads for downhill riding?
For downhill and aggressive freeriding, it is ALWAYS recommended wearing full armor! Some days it will be hot and may feel a little restrictive. You will also see all the cool guys choosing to ride with little to no armor/pads. However, choosing to wear pads will help keep you safe and ultimately enjoy riding more.
Be aware riding with pads will often give you more confidence, and often make you feel indestructible, but this is not a reason to ride out of your limits. Pads are not to be relied on but are great to have if all else fails.
6. Shoes (Which Type Of Shoes For Mountain Biking?)
Having the correct shoes for riding is probably one of the most important and overlooked pieces of riding gear. Mountain bike shoes are important because they are one of the two main contact points on the bike, and you gain much of the bike's control from how you connect to the pedals.
The two main types of mountain bike shoes are clipless shoes and flat shoes. Clipless shoes are designed to connect to the pedal with a corresponding clipless metal cleat that's attached to the shoes. Flat mountain bike shoes are designed with extra soft rubber soles, which help the shoes grip the pins on the pedals. For beginner and novice riders, it's recommended they start with flat shoes and pedals; this will help them step off the bike quickly if needed.
Over time some riders choose to stick with flat pedals and shoes, whereas other riders feel happier with clipless pedals. There are advantages and disadvantages to both. There are also some of the best riders in the world who choose to ride with either flats or clipless pedals. There is no right, or wrong answer, just personal preference.
What shoes do I need for xc riding?
The most common shoes for riding cross country are lightweight clipless compatible shoes. There are many different styles, colours, and price options. People often prefer a tight-fitting shoe with a very stiff sole to help improve pedalling efficiency. However, if you are a beginner or novice rider, you may feel more comfortable starting with a basic flat pair of shoes and pedals – which will allow you to come away from the bike much faster if you are feeling nervous. 
What shoes do I need for trail/enduro riding?
If you have chosen to ride clipless pedals, then there is a good range of medium-weight shoes. A skate shoe hybrid is often popular, typically offering a stiff sole and plenty of surface area should you need to ride unclipped.
If you choose to ride flat pedals, then a super lightweight, thin profile pedal, combined with a sticky rubber-soled shoe, is recommended. The brand FIVE TEN is a popular choice; however, many other brands are coming into the market with good-quality flat shoes. If you can try the shoes before you buy them, it's recommended, as some brands fit different foot types better.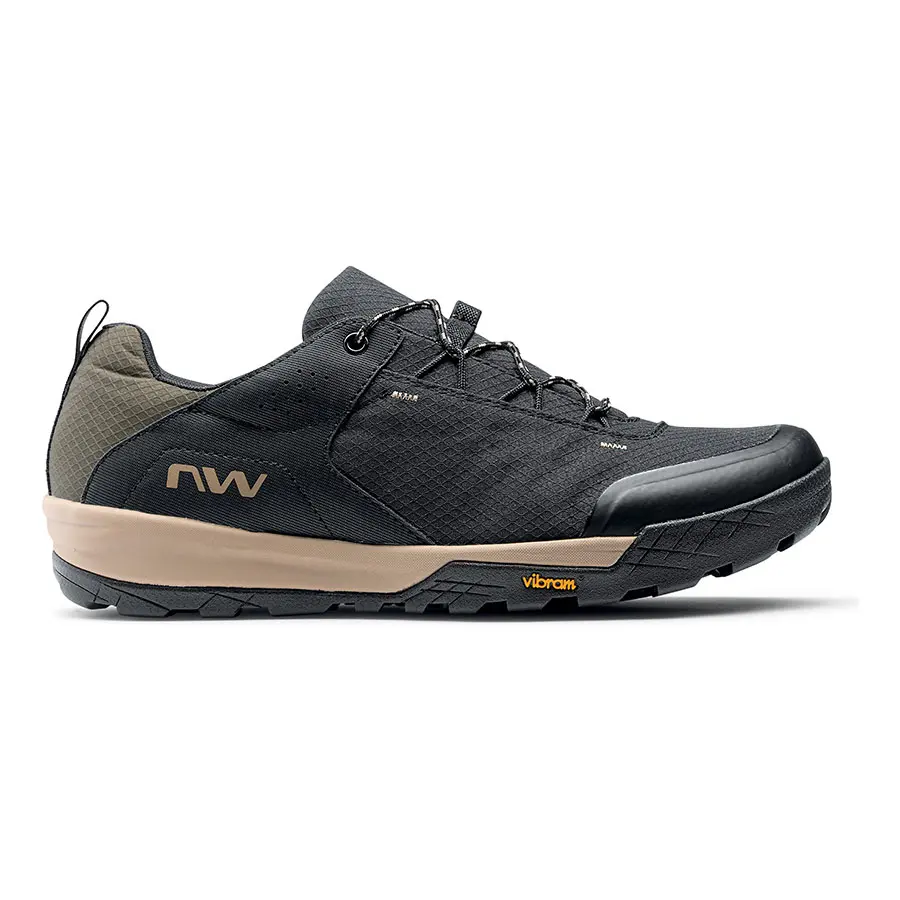 What shoes do I need for downhill riding?
For downhill, you're looking for a shoe that offers excellent foot protection, as it's common to bash your feet on things or hit your feet on flying debris. If you ride clipless, then you want a shoe with a good surface area and a soft rubber sole should you need to ride unclipped. If you are a flat pedal rider, you want a wide/robust pedal with grippy pins – combined with a stick rubber-soled shoe and wide surface area.
Also, check out: What Shoes To Wear Mountain Biking? (Complete Guide)
7. Hydration Pack vs Water Bottle (Which Is Better?)
Although staying hydrated may seem obvious, it's an important thing to consider. Nothing worse than getting halfway around a long ride and realizing you forgot a drink. Fortunately, there are a couple of simple options: A water bottle fitted to your bike or a hydration pack.
The main factor in deciding on whether you choose a water bottle or a hydration pack is if you prefer the extra weight to be on your back or on the bike.
Water bottle & cage
Water bottles are probably the most popular option as they are easy to clean and cheap to replace. Most mountain bike frames have water bottle mounts, and if they don't, you can often get a conversion kit.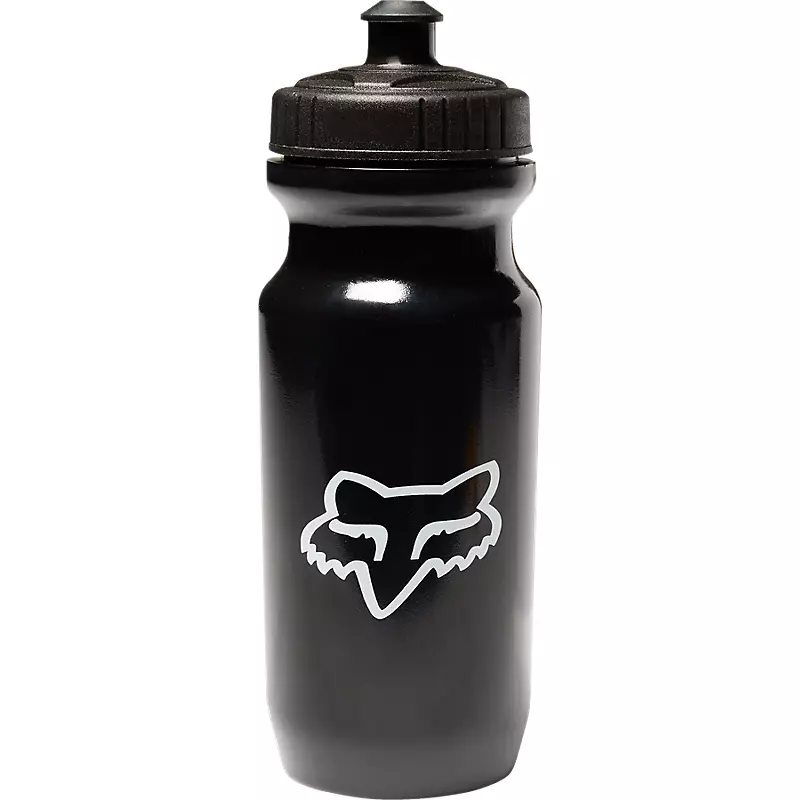 Hydration Pack
Hydration packs are perfect for longer rides, and the insulated packs are great for keeping liquids cool. Also, it's handy to have somewhere to store a spare inner tube and tools. However, they are only recommended to use with water- as the bladder can gain a strange taste fast if you add other drinks. Also, cleaning the bladder requires regular cleaning with special tables if you want to avoid getting a build-up of mould.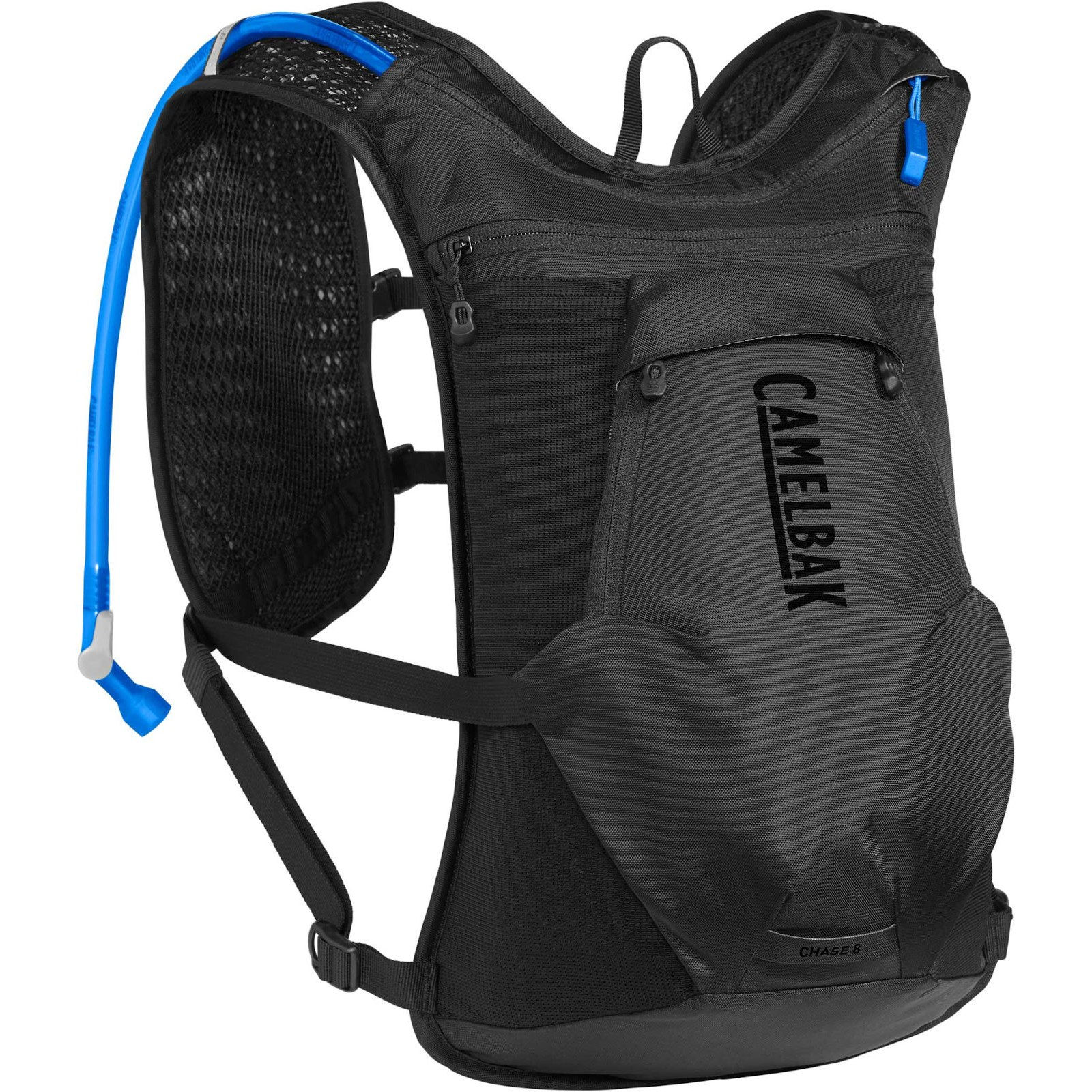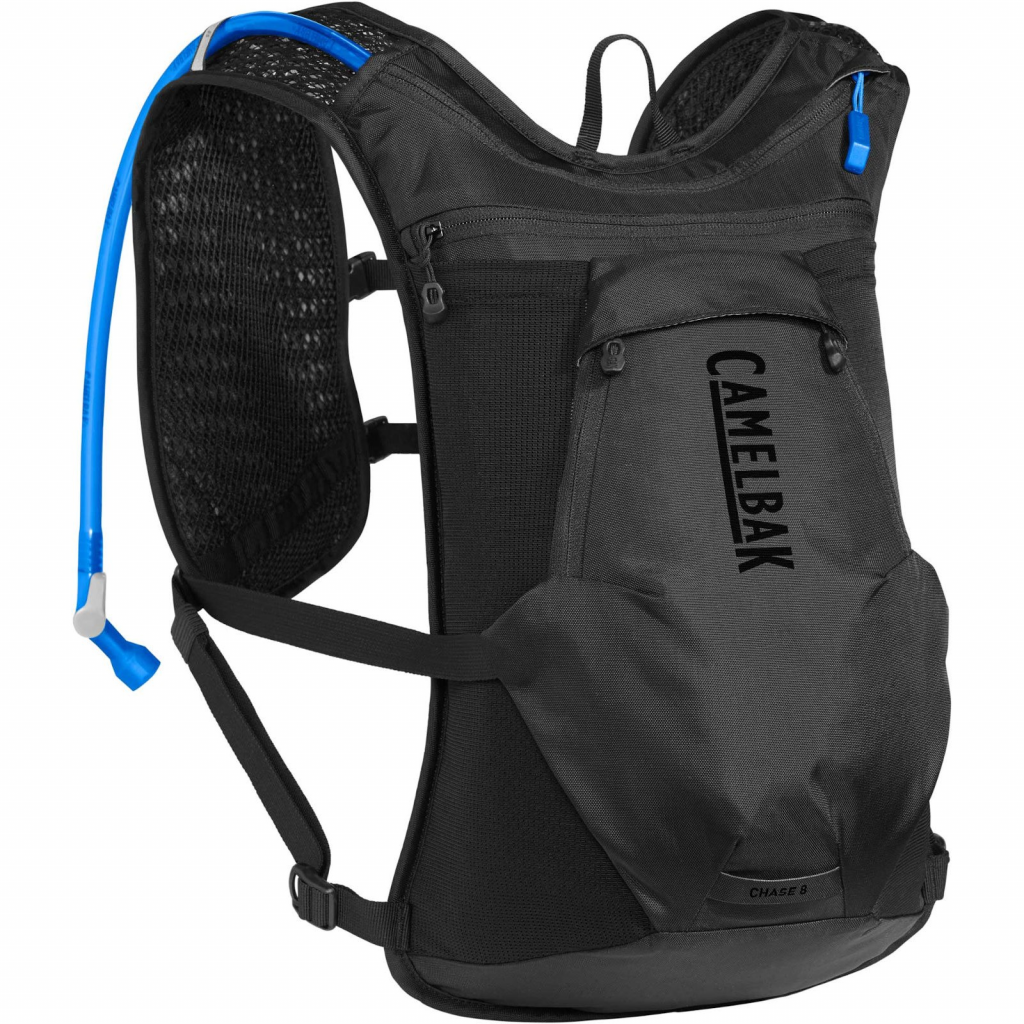 8. First Aid Kit (Worth it?)
Carrying a first aid kit while mountain biking is definitely recommended. It's always worth having some plasters and a few antiseptic wipes. If nothing else, it could be the difference between continuing the day's ride or having to head home early.
First aid kit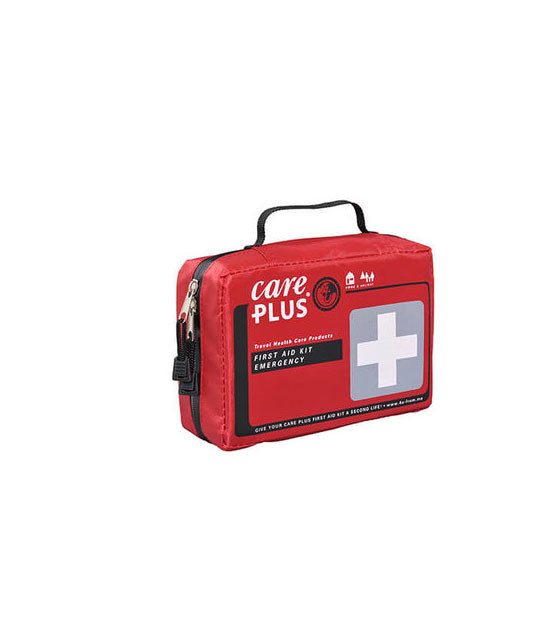 9. Waterproof Jacket (Which Type?)
If you live somewhere where the weather is predictable, then you may not need a jacket unless it's muddy or raining. However, if you ride in the mountains, you will know that the weather can be very unpredictable. The forecast can predict sunshine all day, and then things can change in a matter of minutes. So it's always a good idea to have a waterproof jacket tucked in your bag or shoved in your pocket. There are many different types of jackets available for different genres of mountain biking and conditions. However, you don't need to spend loads to get something that's functional.
Waterproof Jacket
10. Spares/Recommended
It's always worth taking a few of the essentials when heading out for a day of riding. Don't rely on friends, it's incredible how you can be in a big group, and nobody remembered to bring something basic like a spare tube or pump.
A spare inner tube (or puncture repair kit), tire levers, and a hand pump
A spare inner tube and pump are essential. If you live somewhere with extra-sharp thorns or rocks, it's recommended to take a puncture repair kit too. If you have tubeless tires, then it may be a good idea to carry a tubeless repair kit, as well as a spare tube. Also, remember to bring two tire levers and a pump/CO2 Tyre Inflator.
Zip ties/ducktape
You would be amazed at what a few Zip Ties and some Ducktap can do! These are the ultimate must-have for any trailside emergency.
Chain connector link/power link
A chain connector/power link is a tiny link in your chain which allows the chain to be broken. These small links sometimes come detached or get damaged. So it's always handy to carry a spare.
Multi-tool
Another essential thing to carry is a multi-tool. Ensure you have a full selection of Alen keys at a minimum( 2mm,2.5mm,3mm,4mm,5mm,6mm,8mm). Other things that are handy to have on a multi-tool are a chain tool and screwdrivers (both flat and crosshead).
Phone. (with charge)
Taking a phone and ensuring you have a charge can make a big difference in an emergency situation. If your phone battery isn't reliable, perhaps consider purchasing a power bank. Try to remember to leave some battery in reserve and not use it all while taking photos or surfing the net.
Here we have a great mountain bike gift list that may give you some more ideas
.