XC Bike VS a Trail Bike | Which Is Better?
XC Bike VS a Trail Bike | Which is better?
Simply ride a cross-country bike if you want to ride long distances, or ride a trail bike if you enjoy riding both the ups and downs. This article will give you a good look into the advantages and disadvantages of cross-country bikes and trail bikes, so you can decide which bike will be better suited for your needs.
Choosing between a cross country or trail bike can largely be answered depending on what type of terrain you will be riding the most. There is no point in having a bike that is unsuitable for the kind of riding that you'll be doing.
Of course, in a perfect world, everyone would have a garage full of bikes and they would be able to choose the perfect bike for each occasion. But as this isn't a realistic option for most people then we'll be breaking down what you should consider when looking at choosing the perfect bike for you!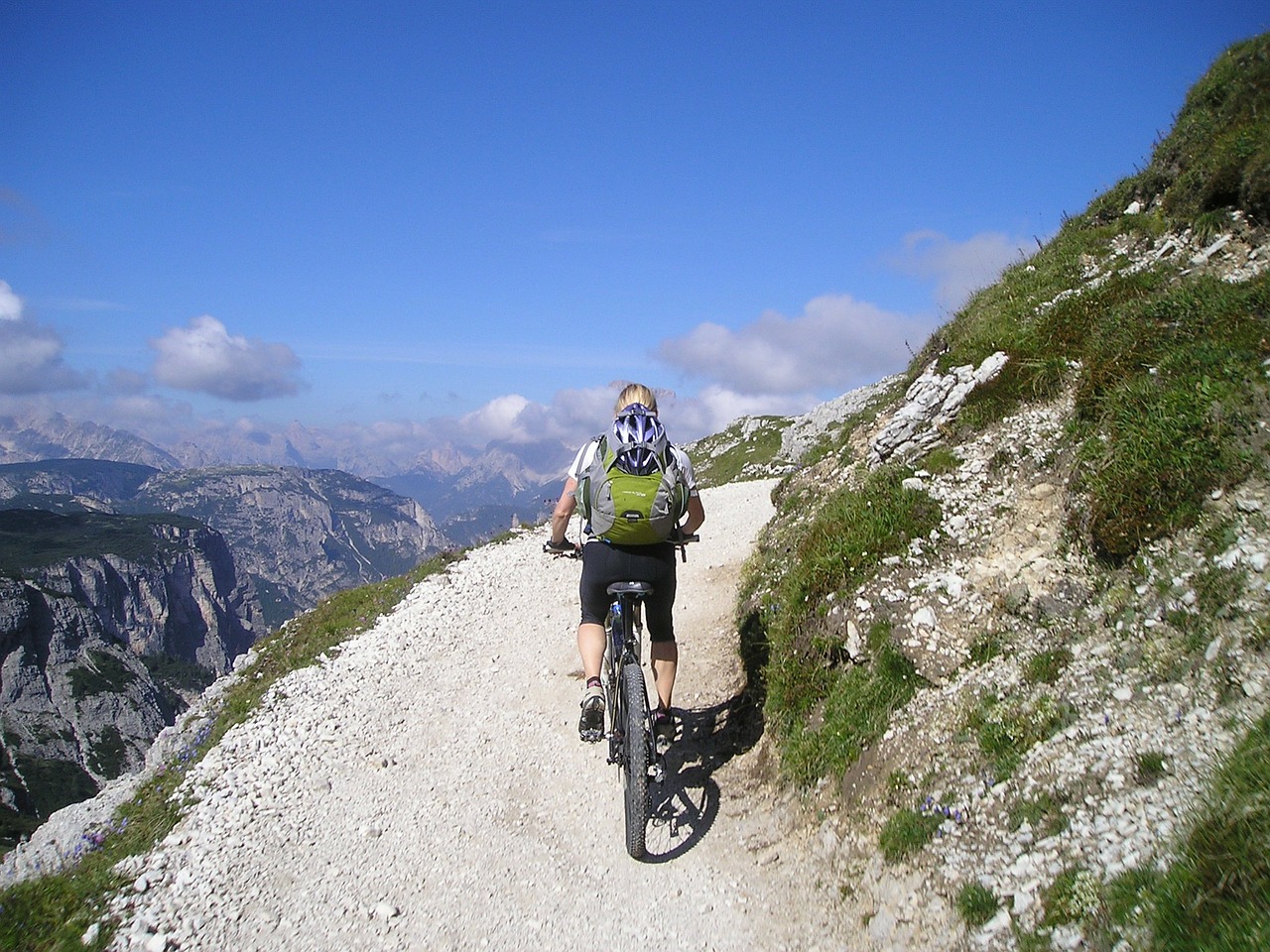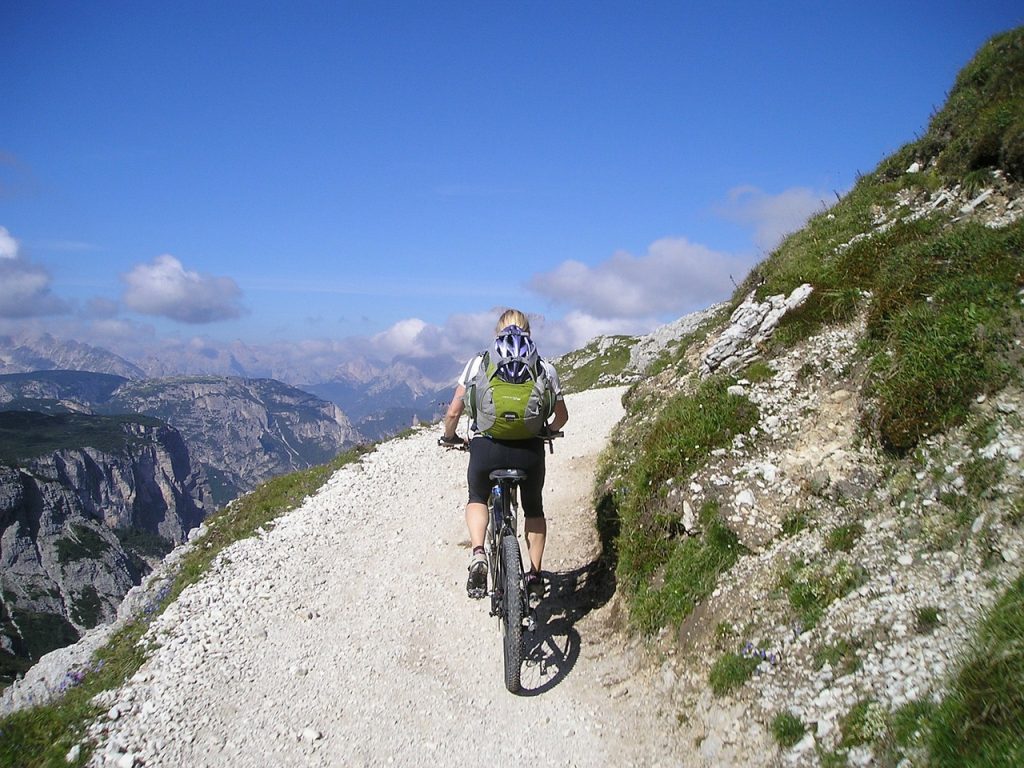 What is the Difference Between Cross Country and Trail Bikes?
The main difference between a cross-country bike and a trail bike is that a cross-country bike is lightweight and designed for long-distance, but a trail bike is designed to be more of an all-around bike that can handle more technical trails.
Understanding the differences between cross-country bikes and trail bikes can help make an informed decision. So, with that in mind, what are the main differences to bear in mind?
What are the Differences in Front Suspension?
Cross-country bikes sometimes have rigid forks, often made from carbon fibre and steel. This is for a number of reasons. These forks are genuinely lighter so help to keep the overall weight of the bike down. They also increase sensitivity when riding and make handling more precise. If the forks do have suspension in them then it is usually in the form of an air spring to keep the weight down as much as possible.
Trail bike forks, on the other hand, will be heavier with between 130mm and 170mm of travel in order to handle the different types of terrain that the rider will encounter. They have less travel than downhill-specific forks and weigh less than them, but still weigh more than cross-country-specific forks. They will often have specific features such as lockout and adjustments in order to lower the fork for climbing.
What are the Differences in Rear Suspension?
Cross-country bikes are also more likely to be hardtails – that is, without any rear suspension at all. This increases efficiency when pedalling, reduces weight, and provides better feedback on the terrain that is being ridden. However, hardtail bikes will often struggle in trickier terrain. If a cross-country bike does have rear suspension then it will usually be in the form of an air-sprung shock. It will have between 80mm and 120mm travel as well as a lockout to help make climbing easier.
Trail bikes, on the other hand, will usually have rear suspension. A hardtail will really be hard work in the terrain that a trail bike might encounter. The suspension ranges from 120mm to 160mm which will make it easier to navigate harder terrain. There is a good amount of variety in the suspension available for trail bikes, and those with less travel will be closer to cross-country bikes. The forks might also feature some of the extras that can be found on cross-country bikes, such as lockout.
Check out our post: What Is A Hardtail Mountain Bike? (Why You Should Ride One)
What are the Differences in Geometry?
Cross country bikes have steeper angles compared to trail bikes to improve handling. The head angles are usually between 69 and 71 degrees.
Trail bikes have slacker geometry to improve their performance going downhill. Their head angles usually range from 65 to 68 degrees.
You may be interested to read our posts on geometry:
What Is The Head Angle On A Bike? | Ultimate Guide
What is a Chainstay on a Bike?
What are the Differences in Seat Posts?
Cross country bikes traditionally had rigid seat posts, usually made from carbon or aluminium, but in recent years dropper posts have become more common as their weight has gone down, allowing for more adjustability while riding.
Dropper posts have been the standard for trail bikes for a while now as the added weight that comes with them is not as much of an issue.
What are the Differences in Wheel Size?
Cross country bikes almost exclusively come with 29-inch wheels. These are more efficient for pedalling, and therefore better for cross-country biking.
Trail bikes have a greater variety in wheel sizes, with a mixture of 27.5-inch and 29-inch wheels. This allows riders to decide which i most suitable for them, or which one they find most comfortable.
You may be interested to read our post on:
Will you be Riding Cross Country or Trails?
This is perhaps the biggest factor in deciding whether to ride a cross country or trail bike and can help to easily decide which one to opt for.
Cross-country mountain biking is a form of riding that places more emphasis on endurance and distance rather than riding difficult, technical terrain. It has a lot less to do with descents than with distance.
Trail biking is more for a mixture of terrain. It can include climbs and elements of cross country riding but it will also mix this up with descents.
Geography:
Cross-country bikes are more suited to flatter terrain – woodland paths, for example, and less suited to terrain with downhill sections, on which the bikes might struggle. 
Trail bikes are ideal for riding on Alpine trails with more technical sections and steeper descents – things that a cross country bike would struggle with.
Can you Ride a Trail Bike for Cross Country?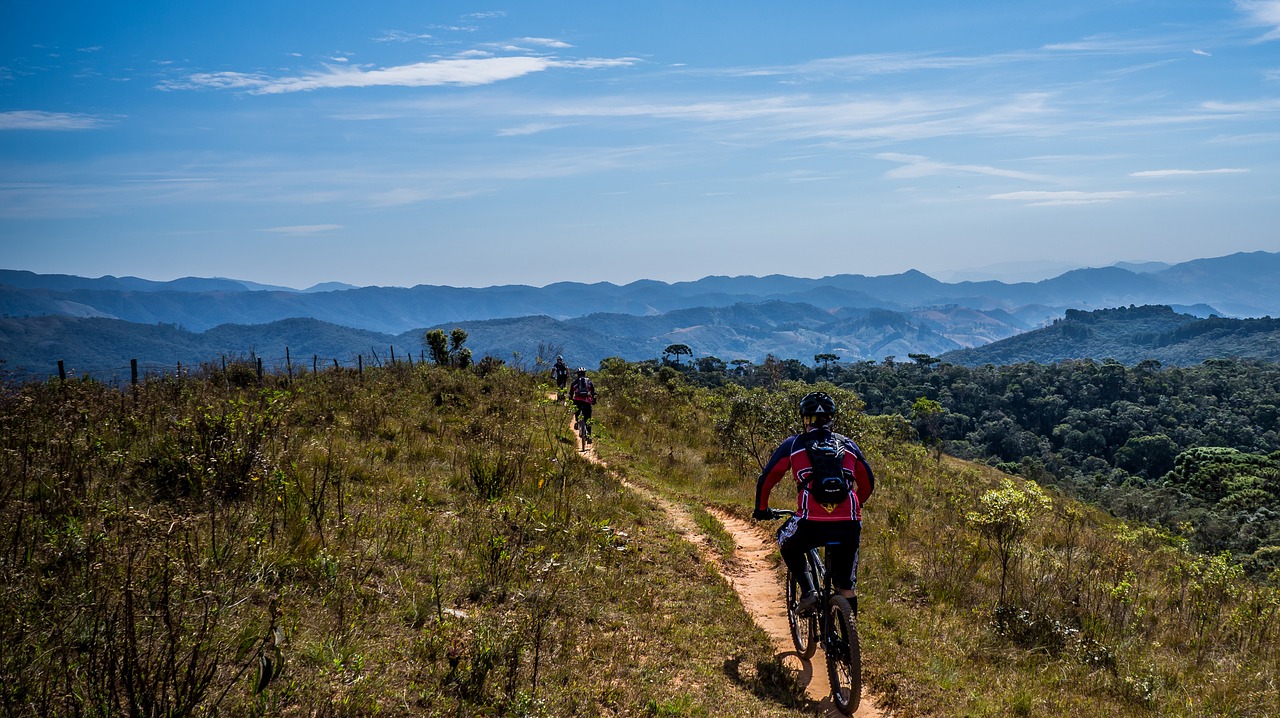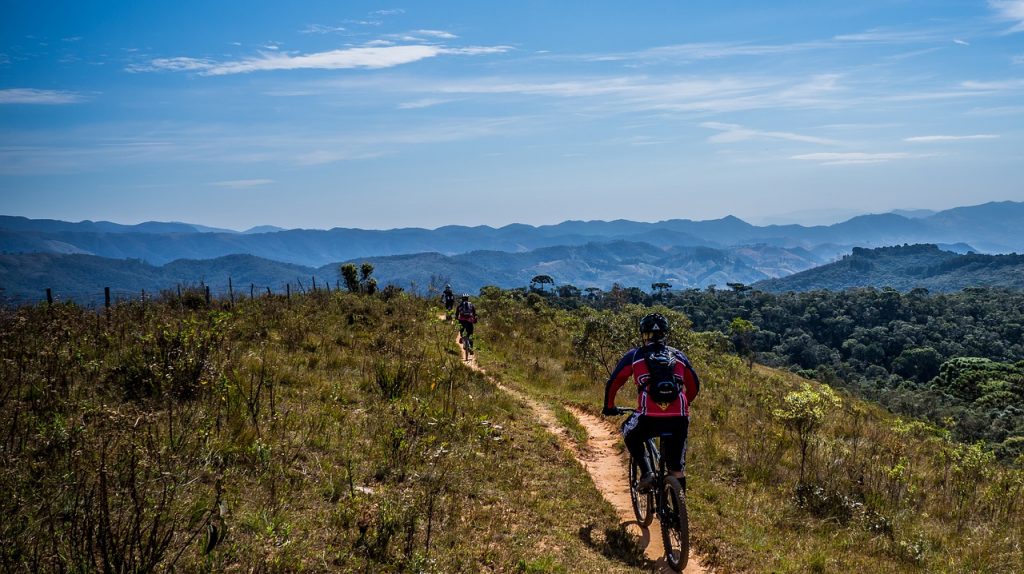 Yes, you can ride a trail bike on cross-country terrain! Having the right bike for the terrain that you are riding is always going to improve your overall experience. However, the nature of trail bikes means that they are essentially a middle ground between downhill bikes – which are completely unsuitable for cross country and struggle to climb at all – and pure cross country bikes.
Features:
Some of the features of the trail bike, such as the suspension and the geometry, will be wasted on cross country and might, in fact, be a hindrance. The suspension and the geometry are not ideal for cross country. However, some features such as lockout in the suspension and the dropper seat posts will work well with cross country riding.
Terrain:
What kind of cross-country riding will you be looking to do? A trail bike will not be as suitable for travelling long distances as a true cross-country bike and could leave you feeling tired out! However, for shorter rides and, in particular, any with mixed terrain that includes descents and more technical riding, a trail bike will be a great compromise.
What Kind of Riding Do You Enjoy? 
Is cross country or trail riding the most fun for you? This will help you decide what kind of bike is best for you.
Speed. If your idea of fun is travelling long distances and going fast then a cross-country bike is probably a good option.
Technical. If you like riding technical terrain with descents and drops plus rooty and rocky sections then a trail bike will be the best bike for you.
Taking all of these factors into account will help you choose the ideal bike for you to have the most possible fun out on the trails!
Check out our post: