XC Bike VS Gravel Bike | Which Is Better
XC Bike VS Gravel Bike | Which Is Better
Simply ride a cross-country bike if you want to ride long distances on mixed trails, or ride a gravel bike if you enjoy riding long distances on gravel paths. This article will give you a good look into the advantages and disadvantages of cross country bikes compared to gravel bikes, so you can decide which bike will be better suited for your needs.
Choosing between a cross country or gravel bike can largely be answered depending on the type of terrain you will be riding the most. There is no point in having a bike that is unsuitable for the kind of riding that you'll be doing the most.
In an ideal world, everyone would have the perfect bike in their garage for every occasion, unfortunately, this isn't an option for most riders. So in this post, we break down both the advantages and disadvantages of both XC bikes and gravel bikes so you can decide which suits your needs best.
What Is a Gravel Bike?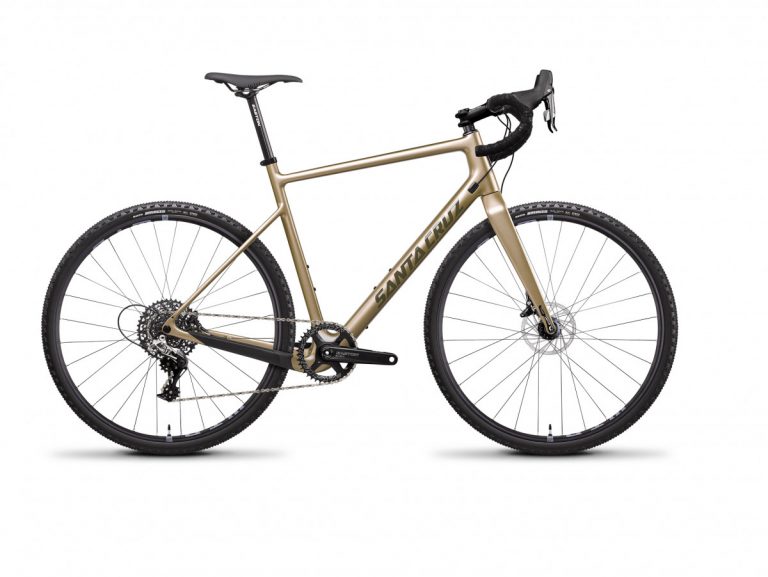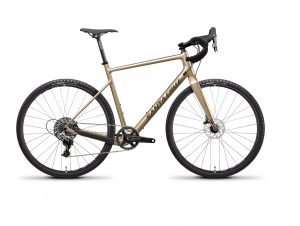 A gravel bike is similar to a road bike with drop handlebars which are designed to be ridden both on and off-road. The wider tires, lower gearing, and stable geometry enable the rider to access and combine gravel paths, bridle paths, and smooth forest trails with ease.
What Is a Cross-Country Mountain Bike?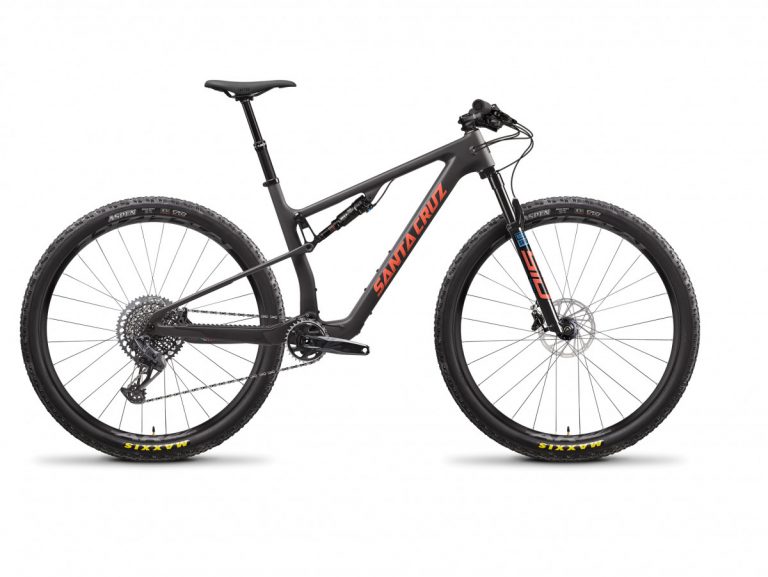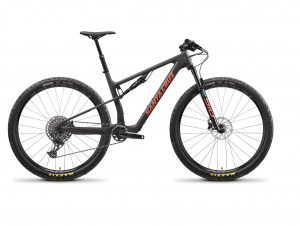 A cross country (XC) mountain bike is designed for both endurance and technical off-road mountain bike trails. This means the bike is lightweight, with minimal suspension, and fast-rolling tires giving the rider the option to ride anything from smooth forest paths to rough, technically challenging descents.
What is the Difference Between Cross Country and Gravel Bikes?
The main difference between a gravel bike and a cross-country bike is that a gravel bike is lightweight and designed for long-distance smooth off-road riding, but a cross-country bike is designed to handle both technical trails and long distances.
Understanding the differences between cross-country bikes and gravel bikes can help make an informed decision. So, with that in mind, what are the main differences to bear in mind?
Handlebars
Gravel bikes feature drop handlebars which provide a more aerodynamic position and allow the rider a choice of hand positions that can provide improved comfort on long rides. On the other hand, XC bikes have wider, flat handlebars which give much better control, and stability on more challenging trails. We have a handlebar width calculator here you could find useful.
Forks/Suspension
Traditionally Gravel bikes do not have suspension forks which helps improve pedalling efficiency and keep weight to a minimum, (however, some brands have started to add very short travel suspension forks to gravel bikes too- around 50mm). XC bikes typically have around 80-120mm of front suspension and some even have rear suspension to help smooth out rough single-track trails.
Wheels
Gravel bikes use lightweight 650b or 700c wheels, whereas XC bikes often use stronger 29inch wheels. 700c and 29inch are the same diameters of wheels, but 29-inch tires will not fit 700c wheels as 29inch tires are too wide for a 700c rim. Remember gravel bike wheels are not designed for aggressive riding and will not stand up to rough XC, or enduro trails.
Tyres
Gravel bikes tend to run tyres around 40mm wide, which is much wider than most road bikes, allowing you to run much lower tire pressures (normally about 40psi). XC mountain bike tyres are even wider at around 55cm (2.2inches), allowing the rider to run their tyres between 24-30psi- see our tyre pressure calculator here. With XC mountain bike tyres being wider and set to a lower pressure, this gives the rider improved grip and better bump absorption – helping to inspire confidence on more technical trails. As for rolling efficiency, a gravel bike does have a slight advantage, however, this is much less than you would think. Here's an interesting post we found on tyre rolling resistance
Seatpost
Traditionally, gravel bikes have fixed seat posts, whereas XC mountain bikes have dropper posts that allow the rider to remotely adjust saddle height while riding. However, more recently some brands have started adding the option of a dropper post to gravel bikes, although most gravel bikes still come standard with a fixed seat post.
Weight
The average gravel bike weight is 10-11kg, whereas the average XC bike weight is 12-13kg. XC bikes are normally a little heavier because they have suspension, and are built to be more study to handle slightly rougher terrain. The weight advantage to a gravel bike makes them slightly better suited for riding longer distances.
Brakes – Historically gravel bikes always came with cable-actuated rim brakes, however, most modern gravel bikes come with disk brakes which do help the bike ride better should you find yourself on challenging terrain. XC bikes normally come with hydraulic disk brakes with a 160-180 size rotor, which normally provides adequate cooling and stopping power for most XC trails.
How Are the Frame Sizes Different?
When talking about frame sizing it's important to first note that frame sizes differ from brand to brand. Traditionally gravel bikes took their frame sizing from road bikes (cm), however, modern gravel bikes are sized like mountain bikes (Small, medium…). For a novice rider frame size selection is very simple, look at a chart and you're done. However, as you become more experienced you may start to realize different frame sizes offer improved comfort for riding distance or may help you feel more confident. Within reason, there is no right or wrong answer as long as you don't feel any discomfort.
If you are curious about which frame size you are, the tables below might be a good starting point.
What size gravel bike is right for me?
Average Gravel Bike Sizing Chart/Guide
| | | |
| --- | --- | --- |
| Frame Size in cm | Frame Size | Rider Height Range |
| 48 cm | Extra Small (XS) | 5'0″ to 5'3″ |
| 50 cm | Small (S) | 5'3″ to 5'6″ |
| 52 cm | Small/Medium (S/M) | 5'6″ to 5'8″ |
| 54 cm | Medium (M) | 5'8″ to 5'11" |
| 56 cm | Large (L) | 5'11" to 6'1″ |
| 58 cm | Large/Extra Large (L/XL) | 6'1″ to 6'3″ |
| 60 cm | Extra Large (XL) | 6'3″ to 6'5″ |
What size XC bike is right for me?
Average XC Bike Sizing Chart/Guide
| | | |
| --- | --- | --- |
| Frame Size in CM / Inches | Frame Size | Rider Height Range |
| 13″ – 14″ (33cm – 37cm) | Extra Small (XS) | 5'0″ to 5'3″ |
| 15″ – 16″ (38cm – 42cm) | Small (S) | 5'3″ to 5'6″ |
| 17″ – 18″ (43cm – 47cm) | Small/Medium (S/M) | 5'6″ to 5'8″ |
| 19″ – 20″ (48cm – 52cm) | Medium (M) | 5'8″ to 5'11" |
| 21″ – 22″ (53cm – 57cm) | Large (L) | 5'11" to 6'1″ |
| 23″ + (58cm +) | Large/Extra Large (L/XL) | 6'1″ to 6'3″ |
You may also find helpful our frame size calculator here
What Are the Differences in Geometry Between an XC bike and a Gravel bike?
Gravel bikes tend to have a longer wheelbase, slacker head angle, and lower bottom bracket than road bikes. whereas an XC bike will be longer lower, and slacker than a gravel bike. A-frames geometry will basically determine how a bike will perform in different riding situations. Any frame designer will tell you frame design is all about compromise. for example, a slack seat tube angle will make the bike better for descending but will make a bike much less efficient for climbing.
| | | |
| --- | --- | --- |
| | Gravel Bike | XC Bike |
| Head Angle | 71.5° | 68.3° |
| Reach | 380mm | 450mm |
| Stack | 576mm | 587mm |
| Seat tube angle | 74° | 76 |
| Wheelbase | 1009mm | 1147mm |
Average geometry XC VS Gravel Bike
Can you Ride a Gravel Bike for Cross Country?
Yes, it is possible to ride a gravel bike on gentle XC mountain bike trails but it will be very challenging unless you are an experienced rider. Gravel bikes are not ideal for technical riding due to the drop handlebars and skinny tires which make the bike very unstable. This combined with the lack of suspension makes a gravel bike less than ideal for XC riding. That said, if you have the skills, and don't mind being rattled about it is possible to ride a gravel bike on gentle XC trails. If you plan on riding more XC trails than gravel roads it's definitely advisable to get an XC bike.
Who Should Ride a Gravel Bike?
Gravel bikes are ideal for people that like to ride long distances while combining gravel paths, bridleways, forest tracks, and roads. This type of multi-terrain excursion riding is also great for adventure riding, and bike packing. Some people also find gravel bikes are a great solution for commuting. Also, riders that have come from road riding might find the ride position more natural.
Who Should Ride an XC Bike?
XC Mountain bikes are perfect for people wanting to have a bike that's capable of handling more technical terrain, whilst being light enough to comfortably pedal for hours. Many people find the geometry, wider tires, and handlebar position of an XC bike more confidence-inspiring than a gravel bike. If you're a heavier rider or don't ride too smooth, you may also take comfort in knowing that XC bikes are built stronger than gravel bikes.
Conclusion
Simply put, a gravel bike is marginally lighter and will be more efficient, and comfortable at pedalling long distances on relatively smooth offroad terrain. Whereas an XC bike is likely to feel much more confidence-inspiring over more challenging terrain. So consider a gravel bike if all the riding you do is relatively smooth, or an XC bike if you encounter any more challenging riding. If you are unsure, test both and see which you prefer.
You may also find interesting: