Are Kona Bikes Good? (Helpful Tips)
Kona isn't one of the largest or most high-profile companies in cycling. They are a small company whose staff comprises of dedicated cyclists who believe in the company's values – that bikes are about freedom and having a good time.
The bikes used to generally be at the cheaper end of the market, although they have moved to somewhat higher-end bikes in recent years, but are they actually any good?
Here's How Good Kona Bikes Are:
Kona has always had a reputation for innovation in bike design, which means that they often have modern frame shapes. The bikes have a reputation for riding well.
The company has built up a loyal following who enjoy how fun the bikes are to ride. The company has worked over the years to fine-tune their designs to make their bikes as high standard as possible.
A Brief History Of Kona
Jacob Heilbron and Dan Gerhard set up Kona Bicycle Company in Vancouver in1988, having previously worked with mountain biker Joe Murray. The first bike that they produced was a hardtail with a slanting top tube. It is widely recognized that this was the first mountain bike with a design like this.
In 1990 the company was joined by Dr. Dew. Most of the company's current urban bikes are named after him. The company produced its first-ever dual suspension bike, Sex One, in 1994.
In 1998 they produced their first-ever freeride bike, the Stinky Dee-Lux. The Stinky is possibly their most famous model, even today. The company continued to grow and by 2010 they produced their first-ever electric-assist bike, as well as over 650 bikes for countries in Africa, known as Africabikes.
The company has grown even further and its headquarters are now in Ferndale, Washington. Their distribution centers are in Geneva and Vancouver and their major factory is in Vietnam.
Why Is Kona Called Kona?
The Kona bike company gets its name from the island of Kailua-Kona in Hawaii. The founders of the Kona bicycle company (Heilbron and Dan Gerhardcompany) had a strong connection with the island of Kailua-Kona and even named all their first bikes after volcanos in the area – although this was soon changed to more humorous alternatives like Stinky, Shred, Sex one, Coiler and Stab.
How Reliable Are Kona Bikes?
Kona bikes have a good reputation for reliability. The quality control for their bikes is generally good. The bikes also come with a lifetime warranty, so any potential problems that might arise are easy to address.
What Types Of Bikes Do Kona Make?
Although they are a small company with a reputation for manufacturing freeride bikes, the company actually has an impressive array of bikes available. For mountain biking, they have hardtail trail bikes as well as jump bikes, pump track bikes, and bike packing bikes. In full suspension bikes, they have downhill bikes, cross country/trail hybrids, fat bikes, and kids bikes.
They have four bikes in their gravel category and a selection of urban bikes. Kona also manufactures an electric mountain bike and an electric commuter/gravel bike.
How Expensive Are Kona Bikes?
Compared to other similarly specced bikes from other companies, the bikes on offer from Kona offer exceptional value. The carbon version of the Process is priced almost as high as similar bikes from other companies, ranging from about £5,500 all the way up to £8,500, but the aluminum version can be found for less than £3,000.
The Honzo, their most popular hardtail trail bike, ranges from £1,500 all the way up to £3,300, depending on the specs.
The Shonky, their jump bike, costs about £1,500. Their electric mountain bike costs about £4,500. You can see their latest bikes on the Kona website here.
The bikes generally have a reputation for having excellent parts which help make them even better value for money.
How Durable Are Kona Bikes?
Are Kona bikes good quality? Yes. One thing that is often said about Kona bikes is that they are built like tanks. Whether a jump bike, a hardtail trail bike, or a full suspension freeride/downhill machine, Kona bikes are more than capable of taking anything that is thrown at them.
What About Older Kona Bikes?
There are still plenty of older Kona bikes around and are generally sold as good beginner bikes. For anyone looking to get into the sport, they offer an inexpensive way to try it out before upgrading. Old Kona Stinky bikes from over a decade ago are still in circulation.
Do They Still Make Parts For Older Models?
The older models, such as the Stinky, have been completely phased out which can make it hard to find replacement parts. These bikes are over a decade old, however, and the models that replaced them, about a decade ago, are easy to find replacements for.
What Are Typical Problems With Kona Bikes?
One downside of being bombproof is that the bikes are generally heavier than the competition. This isn't a problem for most riders, but anyone who obsesses over shaving off as much weight as possible might want to look elsewhere. However, their high-end carbon models are actually very lightweight.
Some riders also find that the Kona suspension system is not the most efficient as other brands, although this is hardly an issue with modern shocks- which are highly adjustable.
How Long Do Kona Bikes Last Compared To Similar Brands?
Kona bikes' reputation for being nearly indestructible means that you can expect it to last a very long time. Compared to other brands, they are some of the longest-lasting out there. Their lifetime warranty should also provide some reassurance against any manufacturing defects.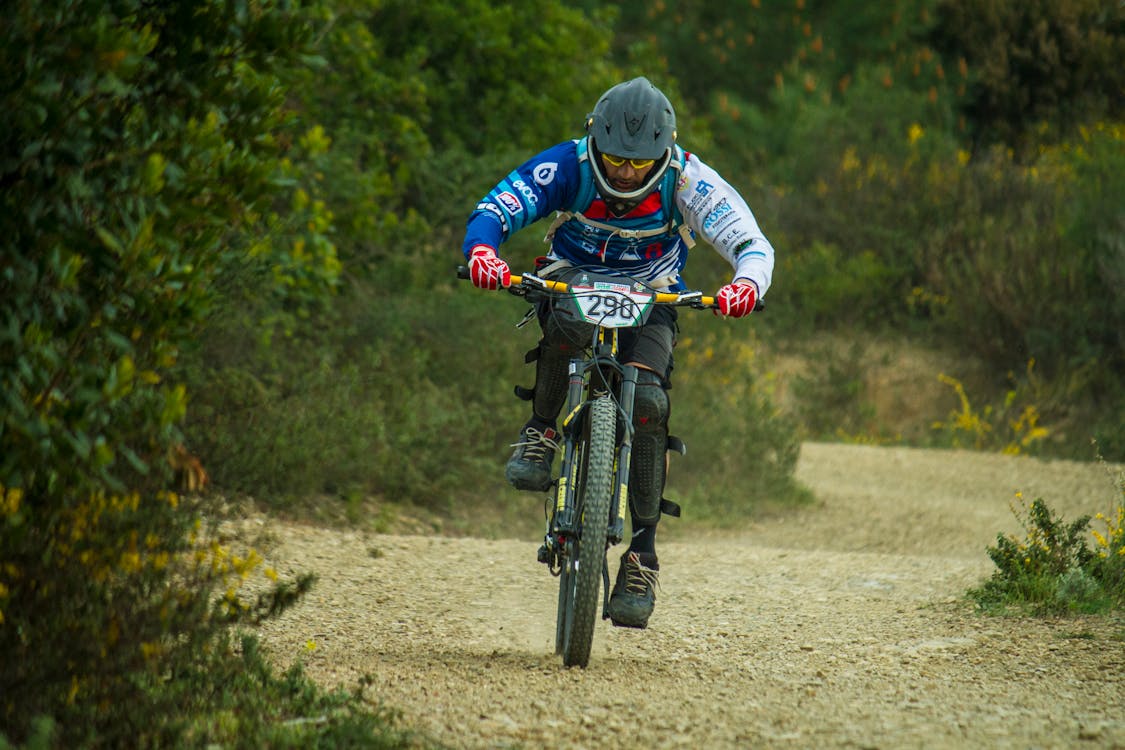 Do Kona Bikes Hold Their Value?
Kona bikes aren't renowned for holding their value particularly well. Although they have a loyal following they are not as widely sought out as some other bikes on the market.
Does Kona Make Women's Bikes?
Yes, Kona makes women-specific bikes like their 'TIKA' hardtail with women's specific geometry. Although, most of Kona's bikes are designed to be unisex.
What does Kona DL mean?
Kona DL indicates that is their high-end (Deluxe) model. SE indicates entry-level.
Are Kona Bikes Still Being Made?
Kona bikes continue to be manufactured to this day, with the company continuing to innovate and introduce new design elements to their fleet of bikes.
Final Thoughts (are Kona Bikes Good?)
Kona has been around for many years and they continue to make high-quality bikes that are robust, and function well. Kona isn't the biggest company, but they're made up of passionate people that love to ride bikes. This passion and race heritage are fully expressed through all aspects of their bikes.
You might also be interested in: