Are Mondraker Bikes Good? (Helpful Tips)
As far as mountain bike brands go, there are few with a pedigree like Mondraker's. They only make mountain bikes, meaning their knowledge is particularly specialized.
They are only available through genuine bike shops meaning that the retailers can offer better customer service and the company is largely credited with kickstarting the current trend for long-reach bikes. But with all of that in mind, are the bikes actually any good?
Here's How Good Mondraker Bikes Are:
Mondraker bikes have a reputation for excellent quality and innovation in their designs. There are a number of key technologies that contribute to their innovative designs. On the full-suspension models, the Zero Suspension System is utilized. This dual-link system provides less chain stretch with less movement in the rear suspension, making a more stable and reactive ride. Stealth Carbon is their constantly evolving carbon technology that is always improving in quality.
Forward Geometry, with a longer front-center, helps with handling as well as increasing performance on steep slopes and inspiring confidence in the rider.
A Brief History Of Mondraker
Mondraker was founded in Alicante, Spain, in 2000 by Miguel Pina. Their first bike – the Petrol – was launched in 2001.
The brand started out as a cheap option for riders on a budget. However, as the years went by, the brand became more synonymous with innovation and high-quality, performance-driven bikes.
The brand's name comes from Miguel Pina's love of comics growing up, taking the name of comic book character Mandrake The Magician as his inspiration.
In the years following its inception, the company has consistently raised the quality of its products and its team has included such high-profile riders as Danny Hart and Brook Macdonald.
Where Did the Name Mondraker Come From?
Mondraker founder Miguel Pina is a fan of the comic book Mandrake the Magician, which is where the name was derived from. Miguel loved the fact that the charter in the comic could make something out of nothing!
How Reliable Are Mondrakers?
Mondraker has come along in leaps and bounds over the past few years as far as reliability goes. Their Stealth Carbon is constantly improving to avoid cracking. The bikes do tend to need some maintenance and adjustment to get the best out of them, so might be better suited to a rider with more experience. However, the Mondraker warranty and customer services are well known to support their customers.
What Types Of Bikes Do Mondraker Make?
Unlike some companies, Mondraker only makes mountain bikes. That means no road bikes, commuter bikes, or any other kind of bike.
By focusing on a few types of riding, Mondraker is able to offer a number of different models in each category to provide something to suit everyone.
In downhill, for example, they offer eight different models of the Summum, including four carbon models. In Enduro, they offer eighteen different models, not including the Superenduro bikes. The cross country, urban cross, and trail bikes also offer a good range of bikes.
To see their full range of bikes you can see their website here.
How Expensive Are Mondraker Bikes?
As with many bikes, the carbon models are more expensive than the regular models.
The Crafty Carbon, for example, costs £8,499, while the non-carbon version is £5,795.
The Summum downhill bike ranges from the entry-level £4,500 up to the full carbon model at £8000.
While Mondraker began as a brand aimed towards cheaper, entry-level bikes, they are now a premium brand with a premium price that reflects this.
How Durable Are Mondraker Bikes?
A large part of the research that goes into Mondraker bikes is aimed at making them more durable. The Stealth Carbon, for example, is constantly improving. They do require regular maintenance, especially in the pivot system, but as long as they are well looked after they should be durable.
What About Older Mondraker Bikes?
Some older Mondraker bikes did have issues with durability, which is something to be aware of if buying one second-hand Mondraker that's more than a few years old. Remember to check all of the pivots as well, and also inspect for any cracks.
Do They Still Make Parts For Older Models?
The Mondraker website offers a variety of spare parts for older bikes, and there are many parts available on other websites.
What Are Typical Problems With Mondraker Bikes?
Older Mondraker bikes did suffer some reliability issues, but this is something that has been fixed with newer models. The suspension does need regular maintenance and the bikes need some work to get them set up out of the box in order to get the best out of them, so they are not ideally suited for riders who are not proactive in their bike setup, or who do not have a great deal of experience in that department.
The long low and slack geometry of the Mondraker bikes can be controversial for some, whereas others love it! You might be interested to read our post on 5 Signs Your Mountain Bike Is Too Big (Or Too Small)
How Long Do Mondraker Bikes Last Compared To Similar Brands?
Older Mondraker bikes do not have the best longevity unless they have been well looked after, but newer bikes have addressed many of these issues.
Mondraker bikes do need regular maintenance to keep them running well, perhaps more so than with other brands.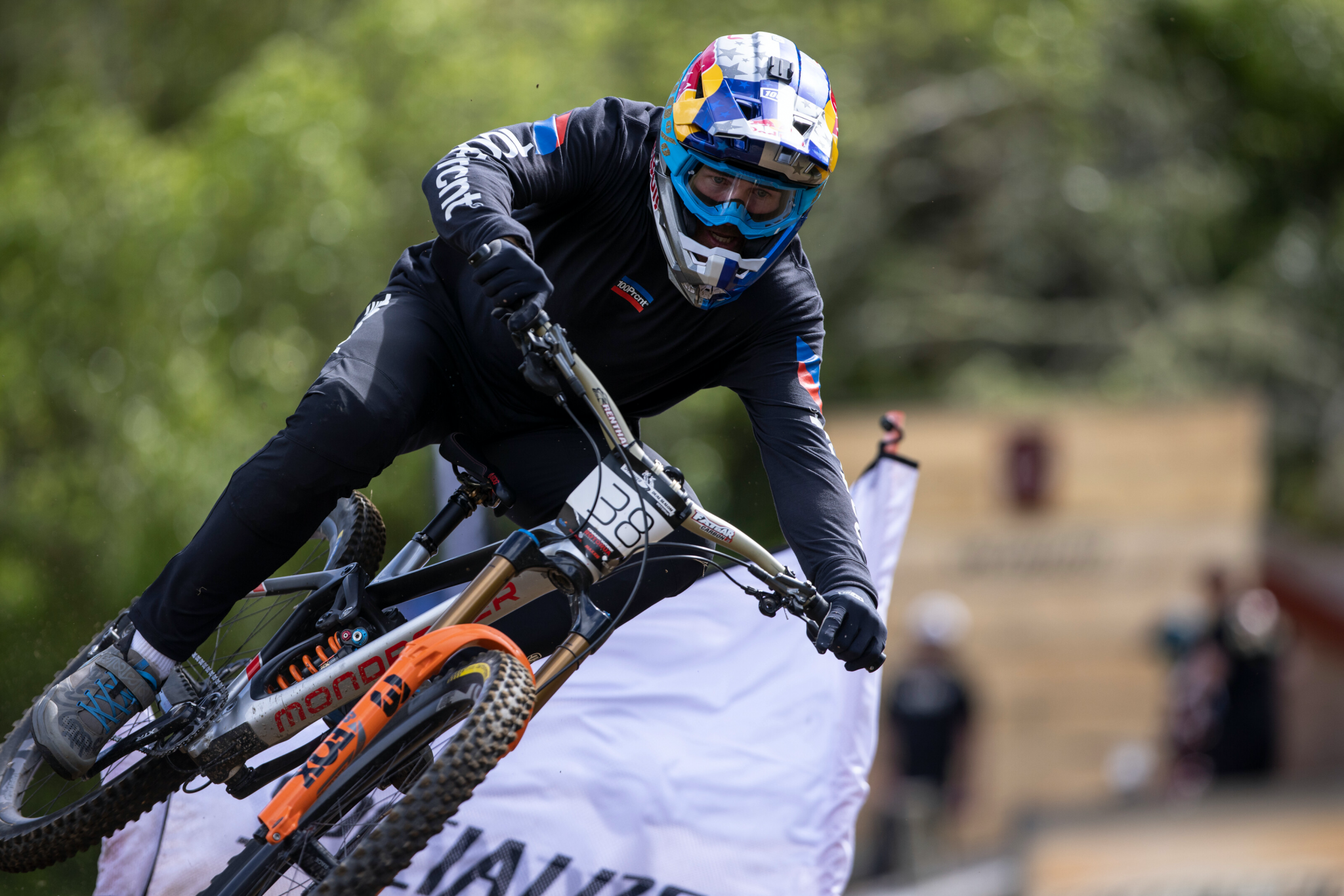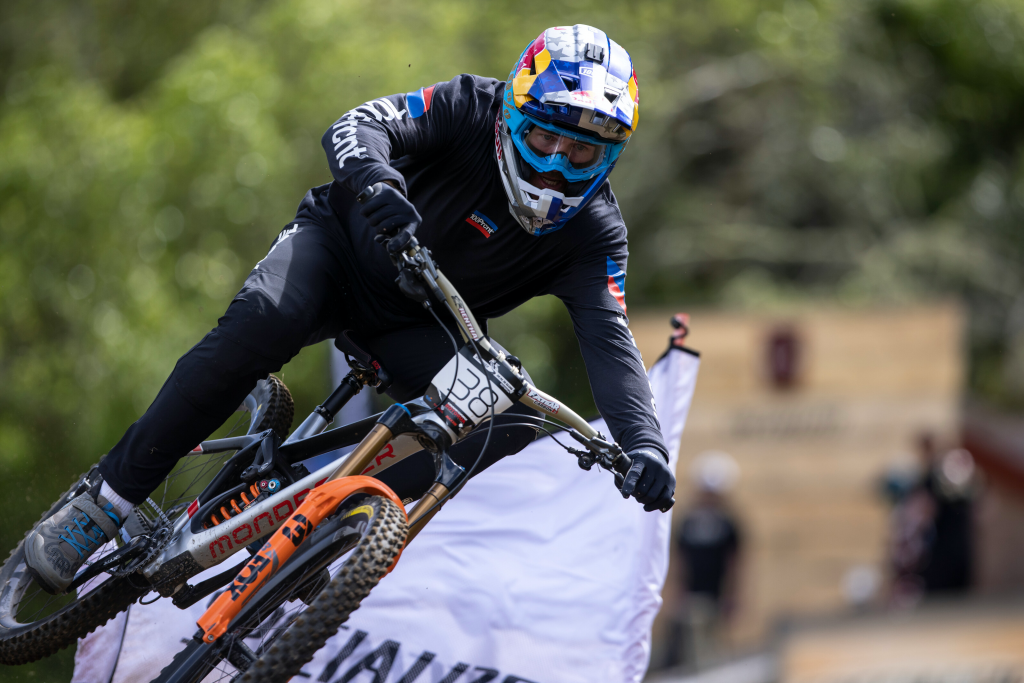 Do Mondraker Bikes Hold Their Value?
Older Mondraker bikes do not hold their value particularly well due to older reliability issues. However, more recent models can be expected to hold their value well as these issues have been addressed.
Two-year-old Summums, for example, sells for about half of their original value.
Are Mondraker Bikes Still Being Made?
Mondraker bikes are still being made. The company continues to innovate and improve the quality of its bikes in order to remain at the cutting edge of bike manufacturing.
The bikes are not available at online retailers or direct from the manufacturer, so can only be found at bike shops. Anyone who is interested in trying out one of their bikes should find a local retailer and take one for a test ride.
Final thoughts (Are Mondraker Bikes Good?)
Mondraker without doubt make some of the best bikes on the market and continue to evolve from the input of some of the best riders and bike designers around. However, if you're new to mountain biking a Mondraker might not be the ideal first option as they do take some looking after and some technical knowledge. The Mondraker geometry is great for fast riders and racers but does that a little getting used to. At the end of the day, Mondraker bikes look incredible, function superbly, and will almost definitely put a smile on your face.
You might also be interested to see: