Shimano VS KMC Chains | Which Is Better?
The chain on your bike is one of the most overlooked and underrated components. It powers the drivetrain and affects how the bike feels. A good chain will last for a long time and still shift between gears accurately whereas a bad chain will not last and will need to be replaced more often. So in this article, we put Shimano VS KMC Chains head to head to see which is best!
It is easy to go for a cheap chain, thinking that it isn't as important as some of the more expensive, more complicated components on a bike. But just spending a little bit more on a good chain can make a big difference.
It is therefore something of a false economy to buy a cheap chain as it will end up costing more in the long run.
As something of a basic component, there are plenty of companies that manufacture chains for bikes. Focusing on Shimano and KMC as two well-known companies that manufacture chains for bikes, which is the best?
Pros & Cons Of KMC Chains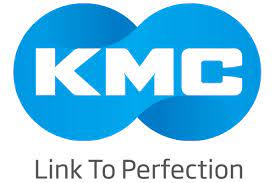 Pros Of KMC Chains
As well as their compatibility and quietness, KMC Chains also have a good reputation for being long-lasting. They are known for being stretch-proof, which helps to make them exceptionally long-lasting compared to some other chains and provides greater accuracy when shifting between gears. They are also known for smooth shifting, which makes for a better riding experience.
Cons Of KMC Chains
KMC chains are more expensive than most of the chains from other companies. Their top-of-the-range KMC X11XL DLC chain, for example, can cost as much as one hundred euros (130usd), and the advantages to be gained from this extra expenditure are debatable. Is it really worth spending that much money on a chain?
Is Kmc a Good Brand of Chain?
KMC have a great reputation for making some of the most durable, lightweight and smooth shifting chains around. However, their chains do have a high price tag compared to their Shimano counterpart.
Pros & Cons Of Shimano Chains
Pros of Shimano Chains
Shimano's reputation in the component market speaks for itself, and its chains are among the most highly rated and most widely used in the world.

They are lightweight, reliable, and easy to repair – as long as you have the correct tools for them. They are also cheaper than many of their rivals. They are long-lasting, which also helps to make them excellent value for money, as well as allowing the rider to have complete confidence in their components.
Con's of Shimano Chains
The main problem with Shimano chains is that you need a specific tool to work on them. If you are the sort of rider who has a fully stocked tool kit then this might not be a problem, but if you don't have the correct tool then it makes things more complicated. You will either have to borrow a tool from someone else or take your bike to a bike shop.

Taking the bike to a bike shop just to work on the chain will mean extra outlay and the cost, combined with the inconvenience, will most likely negate any potential saving. It can also be very inconvenient. What if you need to make adjustments on the trail? Or what if you are staying somewhere remote where there are no bike shops nearby? If you do not have the correct tool then it could potentially ruin a biking trip.
Is Shimano a Good Brand of Chain?
Shimano simply makes very good chains at a competitive price for every budget. Their Chains and drivetrains when used together make for an extremely smooth and crisp shift.
Who Makes Chains For Shimano?
Shimano is one of the largest bike component companies in the world. The company is based in Japan and has a number of factories around Asia. Their Malaysia factory, which has been in operation since 1990, manufactures a large proportion of their entry-level to mid-range products.
Their higher-end products, such as their Dura-Ace components, are made in a factory in Japan. They also have a factory in China.
KMC chains, on the other hand, are made by a specific branch of KMC Components. KMC Chain Industrial Co Ltd. is a roller chain manufacturer based in Taiwan. They also have branches in the USA and Europe to help distribute their products.
Check our Shimano's website for their latest range of chains
Who Makes KMC Chains?
KMC Chains are made by a Taiwanese company called KMC Chain Industrial Co Ltd. The company makes a range of bicycle components that are distributed to many other companies including Shimano.
Check our KMC's website for their latest range of chains
Is KMC Quicklink Compatible With Shimano Chains?
KMC Quicklink is compatible with Shimano chains. If you find yourself out on the trail and need a quick fix, or if you don't have Shimano branded spare parts for your chain, then you can always use KMC Quicklink parts without any issues. This is worth considering if you are looking for replacement parts in a bike shop.
One of the main advantages of KMC chains is that they are compatible with Sram, Campagnolo, and Shimano drivetrains. This makes life a lot easier when you need to fix something.
Are KMC Chains Noisy?
There can be a number of factors that could lead to a chain being noisier than expected. Metal against metal is always going to make some noise, anyway, but other things can lead to an increase in noise.
A worn chainring, for example, or a worn cassette could cause more noise than usual.
Some chains need a bit of time to "bed-in" and begin running more normally. This could, in turn, mean that a new KMC chain could be noisy – or, at least, noisier than the chain it was replacing, which has had plenty of time to "bed-in".
These are things worth considering when thinking about the noise that a chain makes. However, even with all of this taken into account, KMC chains do have a reputation for being quiet once they are broken in, as long as all of the other components are in good condition. If a quiet chain is important to your riding experience – and plenty of people do like to focus on making their bike as quiet as possible – then KMC is a brand that is well worth considering.
Final Thoughts (Shimano VS KMC Chains Which Is Better?)
In conclusion, there is not a huge difference between the two companies and their products. If possible, try out both different chains to see if you have a preference.
For riders looking for the best possible performance with unequalled reliability, Shimano is hard to beat. The only issue with their chains is the fact that they are not quite so simple to service, but as long as you are prepared for this and you are ready to put in a little bit of extra work with your maintenance, then Shimano chains are always a great choice.
You may also be interested in: