Are Trek Bikes Good? (Helpful Tips)
From a small shed in Wisconsin, Trek bikes have grown over the past four decades to become one of the biggest and most well-known bike manufacturers in the world. Trek bikes boast to have achieved World Cup wins, and Olympic medals. They continue to go from strength to strength and are without doubt one of the best bike brands on the market.
Despite being proven by the some of best riders in the world, just how good are Trek bikes for the average person?
Are Trek Bikes Good?
Trek Bikes have a reputation for excellence. They are a brand with a true pedigree in the biking world and have spent the past forty years making high-quality bikes. They offer a huge range of bikes, providing something for all abilities, styles, and budgets.
My personal experience with Trek bikes
I have owned a number of Trek bikes over the years and I have also worked as a bike mechanic that has a rental fleet of Trek bikes in the french alps.
Trek bikes I have owned: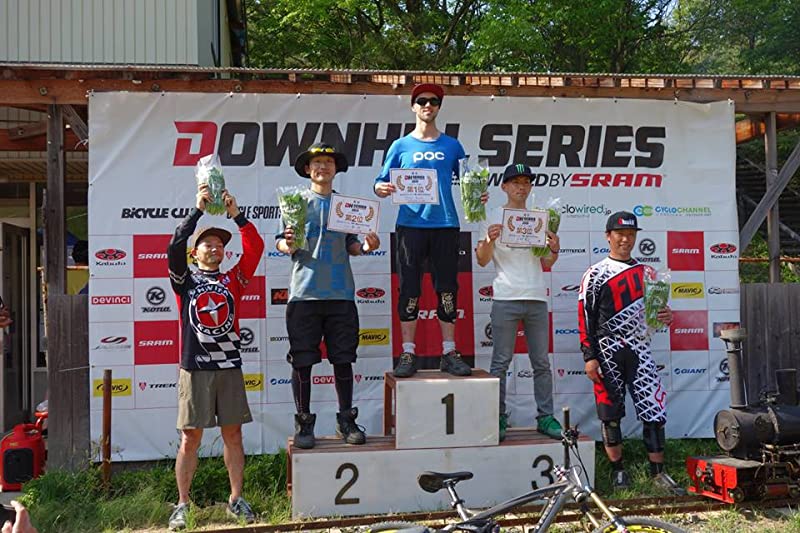 A 2013 Trek Remedy. If I'm honest this is probably my favorite bike I have ever owned. This was the first true enduro bike I ever rode and I managed to take it to victory at a number of downhill races while I was traveling around Japan. At the time it seemed crazy I managed to pedal a bike 50km and then race downhill on the same bike.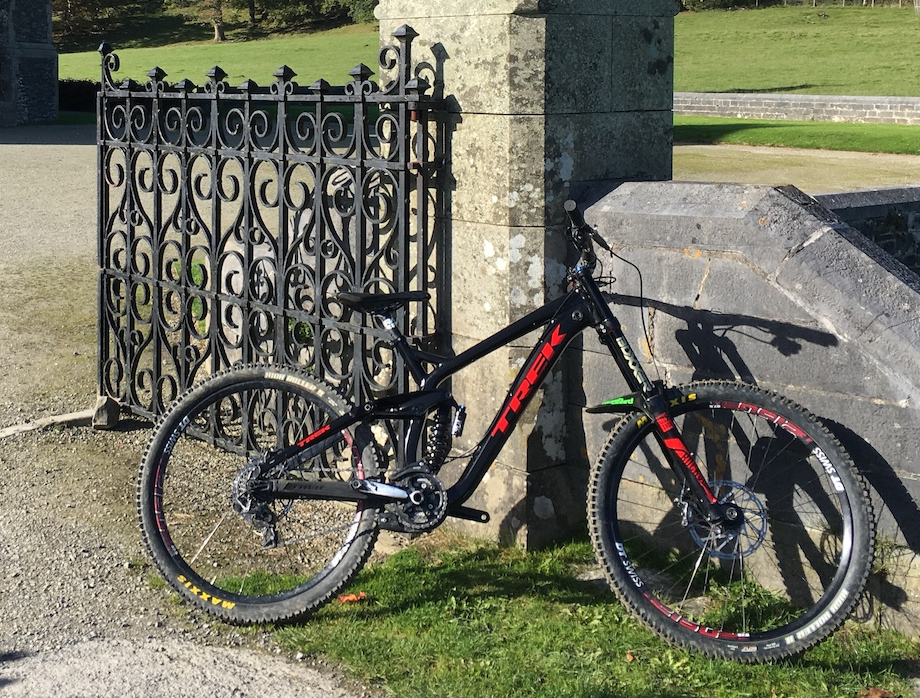 A 2015 Trek Session. I owned one of the ex-rental DH bikes from the shop I worked at in Morzine. The bike was well-used and had a dent in the down tube, but it rode well on rough trails and was nimble in the air.
Do I think Trek bikes are good?
Yes! Trek bikes are good, and are without a doubt one of the best brands out there! Their bikes are well-engineered, have good geometry, and normally come well spec'd for the price.
A Brief History Of Trek
Trek Bicycle Company was founded in 1975 by Bevil Hogg and Dick Burke as a subsidiary of Roth Corporation, an appliance distributor based in Milwaukee.
By 1976, the company was producing its first steel touring frames. They were aiming to make mid to high-end bikes to take on the Japanese and Italian bikes.
In 1977 they teamed up with their first dealership – Penn Cycle and by 1979 their sales were approaching $200,000.
1980 marked a new era for the company as it began work on their 26,000-square feet headquarters. With a new factory, the company was now able to start manufacturing complete bikes rather than just frames.  
In 1981, taking advantage of their new manufacturing capacity, the company produced their first road bike and in 1983 they released their first mountain bike.
Always looking to innovate, in 1985 the company began producing bonded aluminum frames, replacing their steel frames. This was quite a steep learning curve, and manufacturing slowed right down.
Still looking for new technologies to incorporate, the following year the company released their first carbon bike. To cope with the increasing demand, they added an extra 75,000 square feet to their manufacturing centre.
In 1989, they expanded across the Atlantic, with offices in the UK and Germany. This year they also introduced Jazz Bicycles – a range of entry-level and kids' bikes, manufactured in Taiwan. The brand continued till 1993.
In 1991, the company opened its first store in Wisconsin, fully stocked with Trek products.
In 1992, they introduced their first home-grown full carbon framed bikes. These were followed by carbon mountain bike frames a year later.
Still looking to innovate, in 1995 the company introduced their full-suspension Y bike.
In 1997, Lance Armstrong signed for the United States Postal Service Pro Cycling Team, sponsored by Trek. Armstrong went on to win a record seven Tour De France titles on their bikes, although his wins were rescinded in 2012.
Trek continued to work behind the scenes with support for various cycling groups, as well as introducing cycling events.
The company has continued to advocate for equal pay for male and female athletes while supporting the industry and continues to innovate with its bike designs and technologies.
How Reliable Are Trek Bikes?
Trek bikes have an excellent reputation for reliability. They undergo strict testing and a meticulous manufacturing process to ensure they are of the highest quality.
What Types Of Bikes Does Trek Make?
Trek has diversified throughout the years to manufacture many different kinds of bikes. In fact, they now have a catalogue that includes most types of bikes.
In their mountain biking division, they have hardtails, downhill, enduro, cross country, fat bikes, trail bikes, and E-bikes.
Their road bikes include gravel bikes, bike-packing bikes, high-performance race bikes, E-bikes, and triathlon bikes.
They also sell commuter bikes, cruiser bikes, and kids' bikes.
If you want to check out Trek's latest range of bikes you can see their website here.
How Expensive Are Trek Bikes?
There is a huge variety in the price of Trek bikes. They make so many models that there is something for every budget.
They have hardtail mountain bikes that range from the £500 820 WSD all the way up to the Procaliber 9.7 at £4,300.
Their two main downhill bikes, the Session, are priced from £5,000 to £7,000.
The Slash, their carbon all-terrain trail bike, goes up to £12,500.
Similarly, their top-end Madone road bike goes all the way up to £13,000.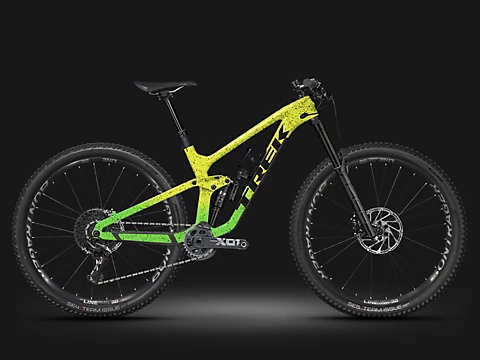 How Durable Are Trek Bikes?
Trek bikes were founded with a reputation for being rugged and durable bikes. Over the years, the technology has got more advanced and the bikes lighter, but the reputation for durability has remained.
What About Older Trek Bikes?
With a company that has been around for as long as Trek, they have managed to perfect their manufacturing process over the years, meaning that even older models are still high quality and still ride well today.
What Do Model Trek Numbers and Letters Mean? (Trek's Abbreviations)
Numbers
Simply put, the higher the number the better spec of the bike. For example, a 9.9 would be better spec'd than a 9.6. A higher spec bike means it normally comes with higher-end components that are usually lighter and made from more expensive materials like carbon fiber and titanium.
Letters:
The letters are normally acronyms, like:
AL: Aluminum
ALR: Aluminum Race
CF: Carbon Fibre
CF SL: Carbon Fibre Super Light
CF SLX: Carbon Fibre Super Light Extreme
SL: Super Light
SLR: Super Light Race
HT: Hardtail
FS: Full suspension
LT: Long travel
Do They Still Make Parts For Older Models?
It is still possible to get parts for older bikes.
What Are Typical Problems With Trek Bikes?
Trek bikes have good, consistent quality and are not known for any major defects. There have been some issues in the past with people not being able to contact the company, but this is to be expected with a company as large as Trek.
Also, many years back their mountain bike frames were prone to dents, especially on the down tube. This appears to have been fixed with slightly thicker tubing and rubber downtube protection.
How Long Do Trek Bikes Compare To Similar Brands?
Trek bikes are built to a high standard and have good longevity.
Do Trek Bikes Hold Their Value?
Because of their high quality, modern design, and excellent longevity, Trek Bikes hold their value very well and have a high reselling value. This is something that is worth considering when looking at buying a new bike.
Are Trek Bikes Still Being Made?
Trek continues to make bikes to this day. They continue to make more and more new models and are always looking to use the latest technology to make the best bike possible.
Final Thoughts (Are Trek Bikes Good?)
Trek bikes make without a doubt some of the best bikes on the planet. Their bikes have archived 2 tour de France wins, and countless mountain bike world cup victories. The brand has good customer service, and a good ethos 'Ride bikes, have fun. Feel Good.'.