Are Fuji Bikes Good? (Helpful Tips)
Fuji is a bike brand from Japan, with a history stretching back over one hundred years. Mostly known for its road bike range, the company has diversified in recent years and moved into mountain biking and hybrid bikes.
They are a well-respected brand, but does the quality of their bikes still hold up today?
Here's How Good Fuji Bikes Are:
Fuji was known for modern, technologically advanced, road bikes. The company is still well respected throughout the world of road cycling, and the brand name is synonymous with quality. However, their reputation has declined since the 1990s as manufacturing was moved out of Japan.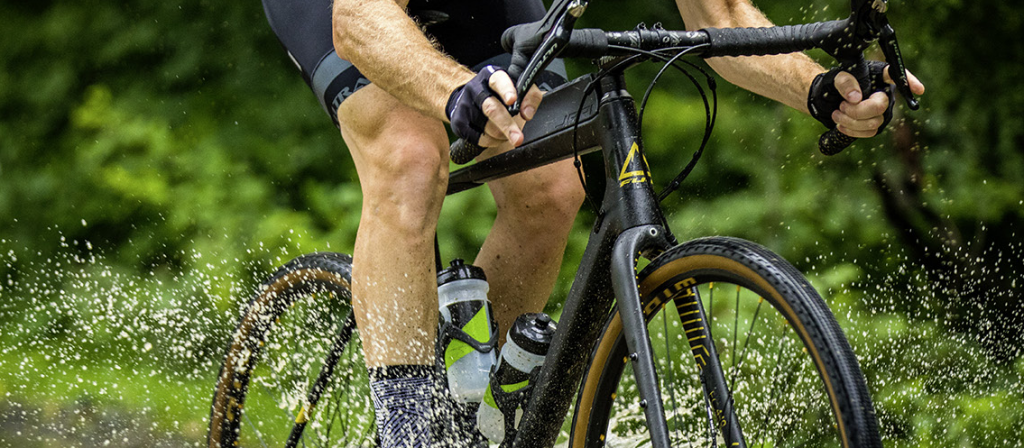 They are primarily known as a road bike brand, and their mountain bikes are not quite up to the same standard as similarly priced bikes. Their focus still remains on road bikes, where they excel.
A Brief History Of Fuji
Fuji was founded in Japan in 1899 by Okazaki Kyujiro. In 1900, it went under the brand name Nichibei Shokai, meaning "Japanese-American Trading Company".
By the end of the 1920s, the company was Japan's most popular bike brand. In the 1930s, the company set up the first national stage bike race between Osaka and Tokyo and sponsored the winning team. The race continues to this day.
In the 1950s, Toshoku America began distributing Fuji bikes in America. They were sold in department stores under the store's name.
The company began working with some of the premier component companies in Japan, such as SunTour, and in 1964 their chief engineer designed the Japanese team bikes, as well as coached the team. This continued into the 1968 and 1972 Olympics.
Fuji was a part of the cycling boom in America in the 1970s but was not able to take advantage of the mountain bike boom that followed in the 1980s, which marked the start of the company's decline.
The rise of the Yen in the 1990s also added to the company's problems. In 1998, the company declared bankruptcy and has since changed hands a number of times.
How Reliable Are Fuji Bikes?
There is quite a difference between types of bikes with Fuji. Their road bikes are reliable and well made, but their mountain bikes are not of the same quality. The company was never really able to successfully move into the mountain bike sector and the quality and reliability of their bikes have never really matched competitors.
What Types Of Bikes Does Fuji Make?
Fuji makes a number of different bikes. They make kids' bikes, urban bikes, mountain bikes, and road bikes. Road bikes, however, are where they really specialize and where the best of their bikes can be found.
You can see Fuji's latest range of bikes here.
How Expensive Are Fuji Bikes?
Fuji bikes are not especially expensive compared to other brands.
Their mountain bike range might, initially, look like good value – their full-suspension bikes start from as little as £1,999 – but the price doesn't tell the full story. The bikes are lower quality than bikes made by other companies and so it is something of a false economy to try and save money if the bike will not last as long as others.
Their urban bike – the Absolute – costs £590.
Their road bikes are of higher quality than their mountain bikes, as this is where their expertise really lies. These bikes are higher priced but do offer better value for money.
The entry-level SLA road bike starts at £2,300 while the high-end Norcom Straight starts at £6,500.
How Durable Are Fuji Bikes?
Once again, there are two different types of bikes to consider. Their road bikes have excellent durability, but their mountain bikes are not really designed for the kind of hard punishment that mountain bikes can endure on the trails.
What About Older Fuji Bikes?
Older Fuji bikes are generally good quality, especially their road bikes.
Do They Still Make Parts For Older Models?
Fuji does not still make parts for their older bikes. The company has changed ownership a few times over the past twenty years and the bikes have changed so that it would be impossible for the company to keep stocking parts for all of their older models.
What Are Typical Problems With Fuji Bikes?
Fuji road bikes are good quality and long-lasting. However, their mountain bikes are not the same quality and breakages can be an issue with them. However, the brand has been working hard to improve the quality of its mountain bikes.
How Long Do Fuji Bikes Last Compared To Similar Brands?
Fuji road bikes are built to last and anyone buying one can expect them to last for a long time. However, the same cannot be said for their mountain bikes which cannot stand up to hard riding. One regular complaint about their mountain bikes is that they are not suitable for real mountain riding.
Do Fuji Bikes Hold Their Value?
Fuji bikes do not hold their value particularly well. Their road bikes are still quite well respected but are not popular enough to hold their value.
Are Fuji Bikes Still Being Made?
Despite some internal upheaval in the company over the past couple of decades, their bikes are still being made. Their road bikes are still quite popular, although their other bikes are not as highly regarded.
What Does Fuji Stand For?
The name Fuji means 'Wisteria' which is a female Japanese name.
Final Throughs (Are Fuji Bikes Good?)
Fuji bikes are well made, reliable and they produce a good range of bikes. Their road and gravel bikes are produced extremely well, but their mountain bikes could be still improved upon.
You may also be interested in: